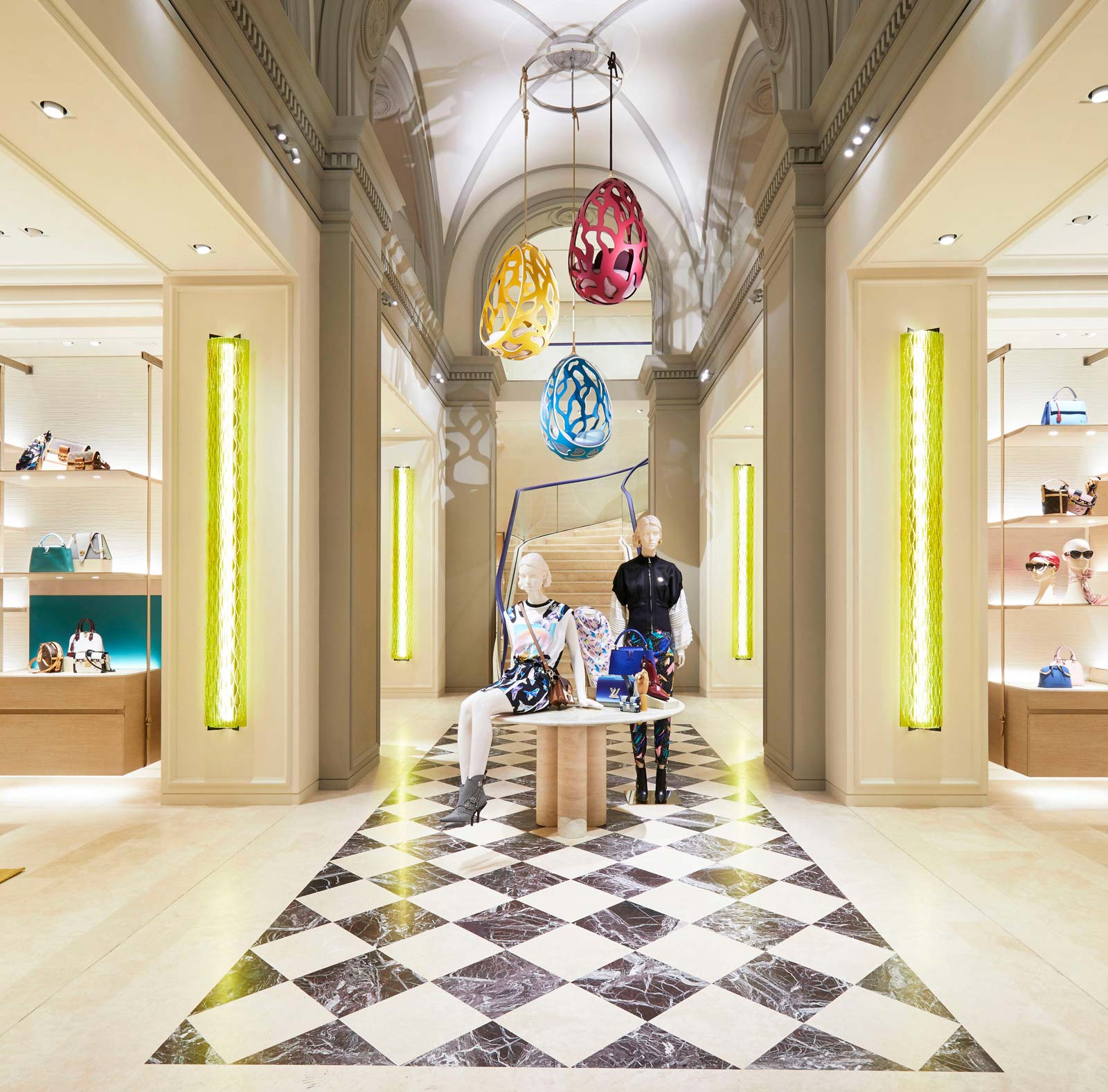 Louis Vuitton
Florence, Italy
Reworked by Louis Vuitton's Parisian design team, Louis Vuitton Florence makes a worthy neighbour to the iconic Palazzo Strozzi in the heart of the historical centre. Clients are welcomed inside an 19th-century Florentine building, where the historical spatial volumes have been recreated, maintaining their majestic scale.
The two sales floors are connected by the nobility, simplicity and beauty of the Roman travertine and glass staircase, accompanied by a sinous, elliptical oxhide-clad blue handrail. Its distinct colour, Florentine Blue, was born in the Medici Wunderkammer between the Renaissance and Mannerism periods, and has since remained the symbolic color of the culture of Florence. 
Extensive use of Roman travertine, Rosso Levanto, Giallo Siena and Breccia Medicea marbles evoke a prestigious Tuscan atmosphere. This is coupled with rich custom artisanal stuccos and a suggestive trompe-l'œil in the VIP room by Florentine artist, Massimo Listri.
The design and construction journey of any Louis Vuitton store is extremely complex for any builder to navigate. EXA's technical personnel have extensive experience in rolling with design changes, and pushing technical and timing boundaries, whilst meeting the impeccable quality standards of the Maison.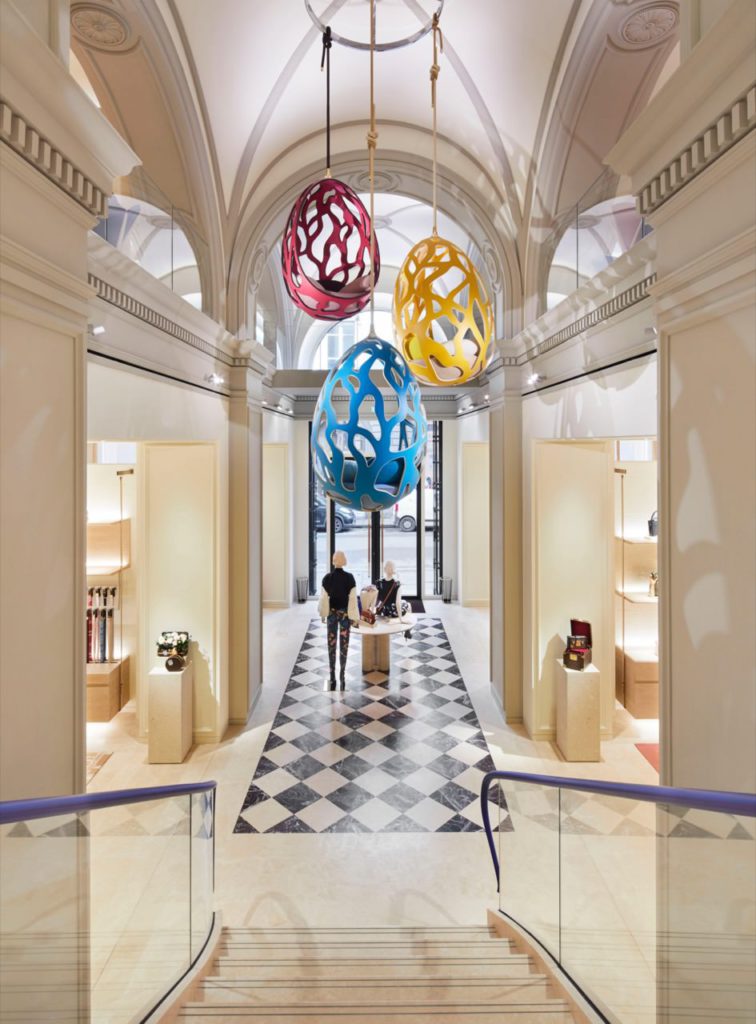 client
Louis Vuitton Malletier
location
Piazza degli Strozzi, 1, Florence, Italy
---