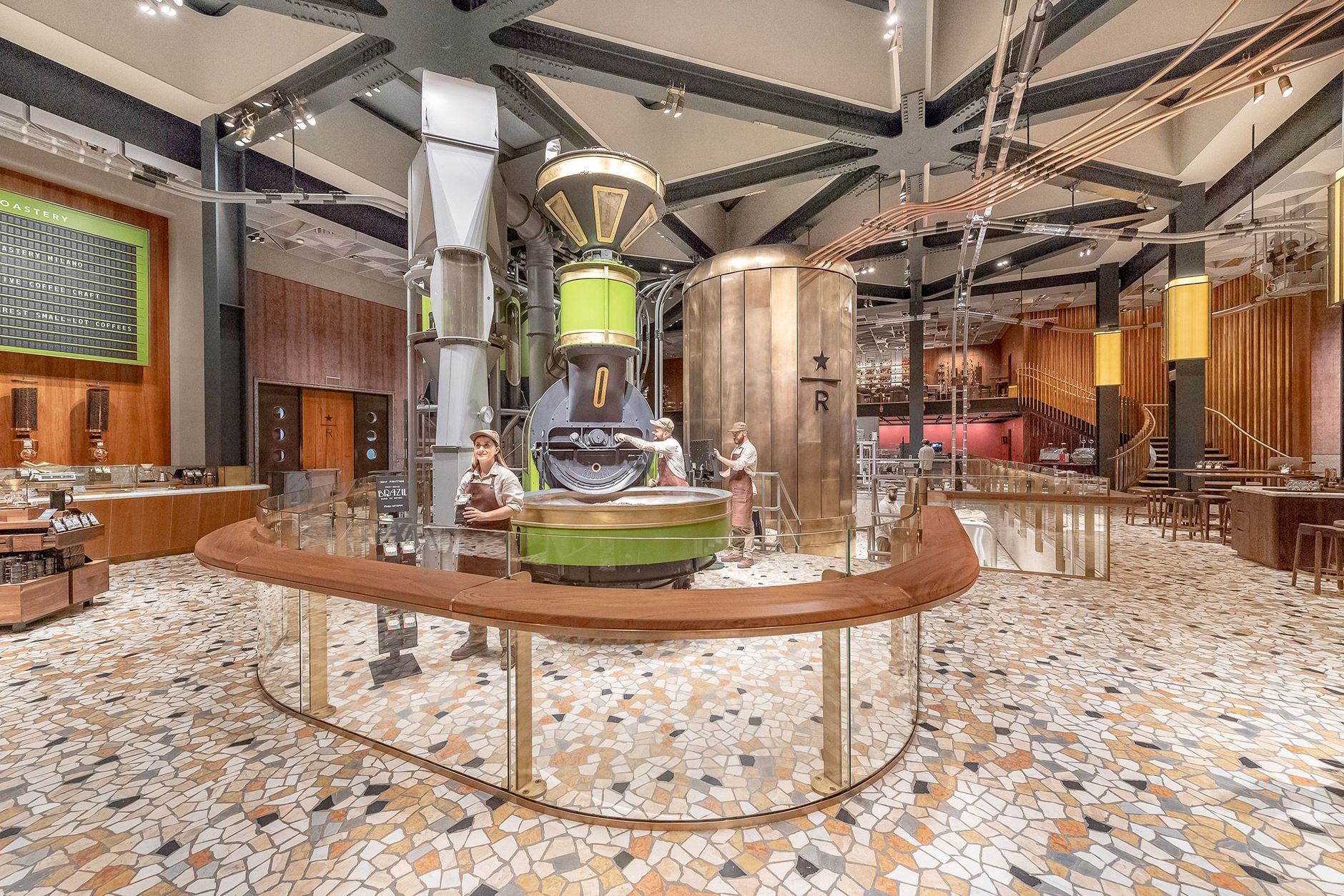 Starbucks Reserve — Milano Roastery
Milan, Italy
EXA's Starbucks Reserve Roastery was the first in Italy (and the third in the world), and a unique project in terms of size and complexity. The store boldly showcases its roasting process to customers, with a visible system of winding copper pipework. 
The heritage listed building, one of Milan's iconic landmarks in Piazza Cordusio, was converted from its original Post Office form. Our scope included the creation of a monumental new stair in metal and glass, and a full suite of MEP and special services. The fit-out works consisted in recreating the glass roof, installing new wall finishes and geometric feature ceilings. The handcrafted custom colored Palladiana is composed of opus incertum. This technique composes large areas of flooring with thousands of small pieces of marble, each of a different shape. Each piece of 4-10cm of tumbled marble is bonded to the principle slab and filled, without a predetermined layout.
The industrial interior features these reinterpreted and juxtaposed local historical materials as the main characters of what has been labeled by the Starbucks itself as "an intricate masterpiece of Italian craftsmanship".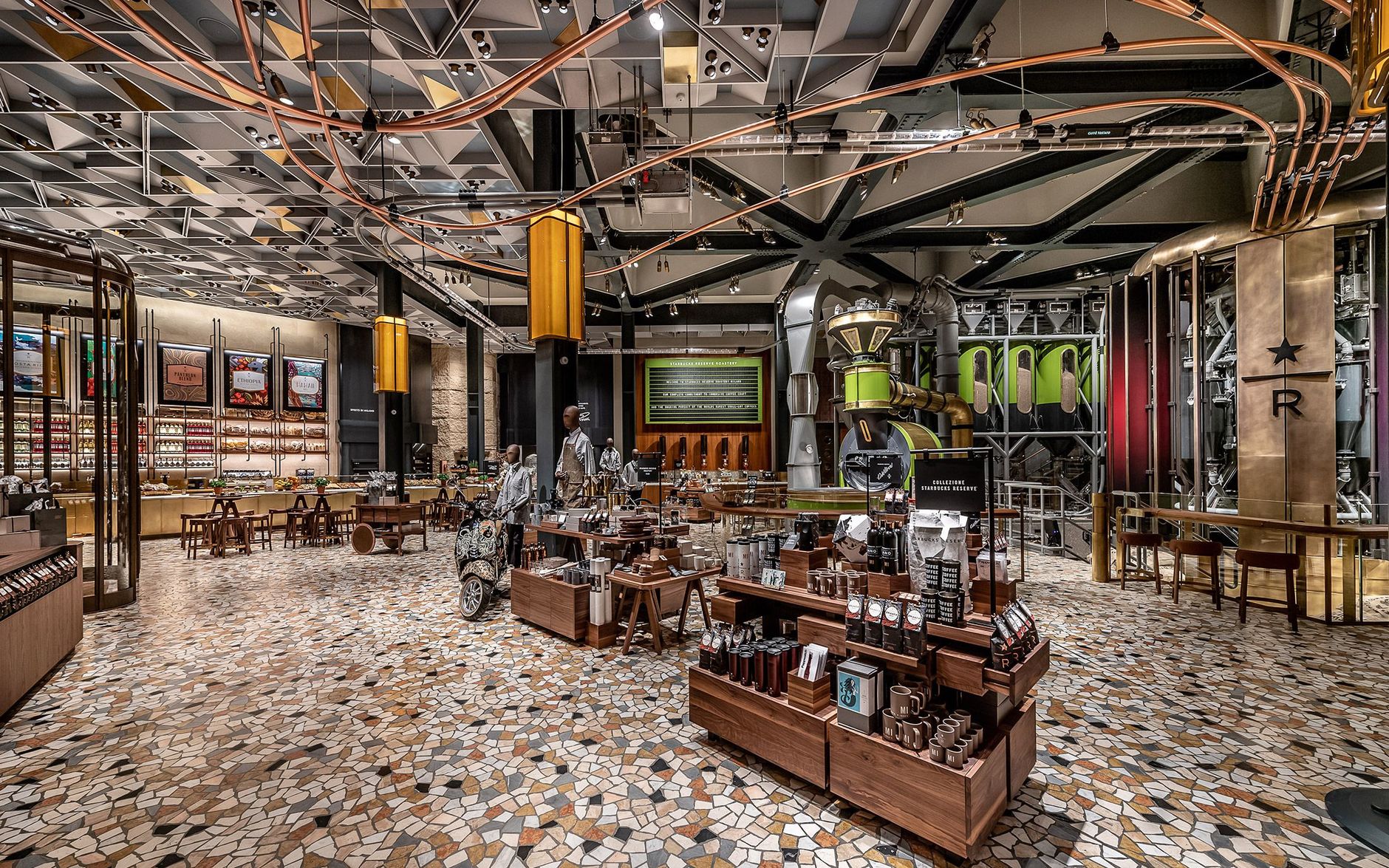 location
Piazza Cordusio, 3, Milan, Italy
---
sustainability certification
LEED
---
designer
Starbucks design team
---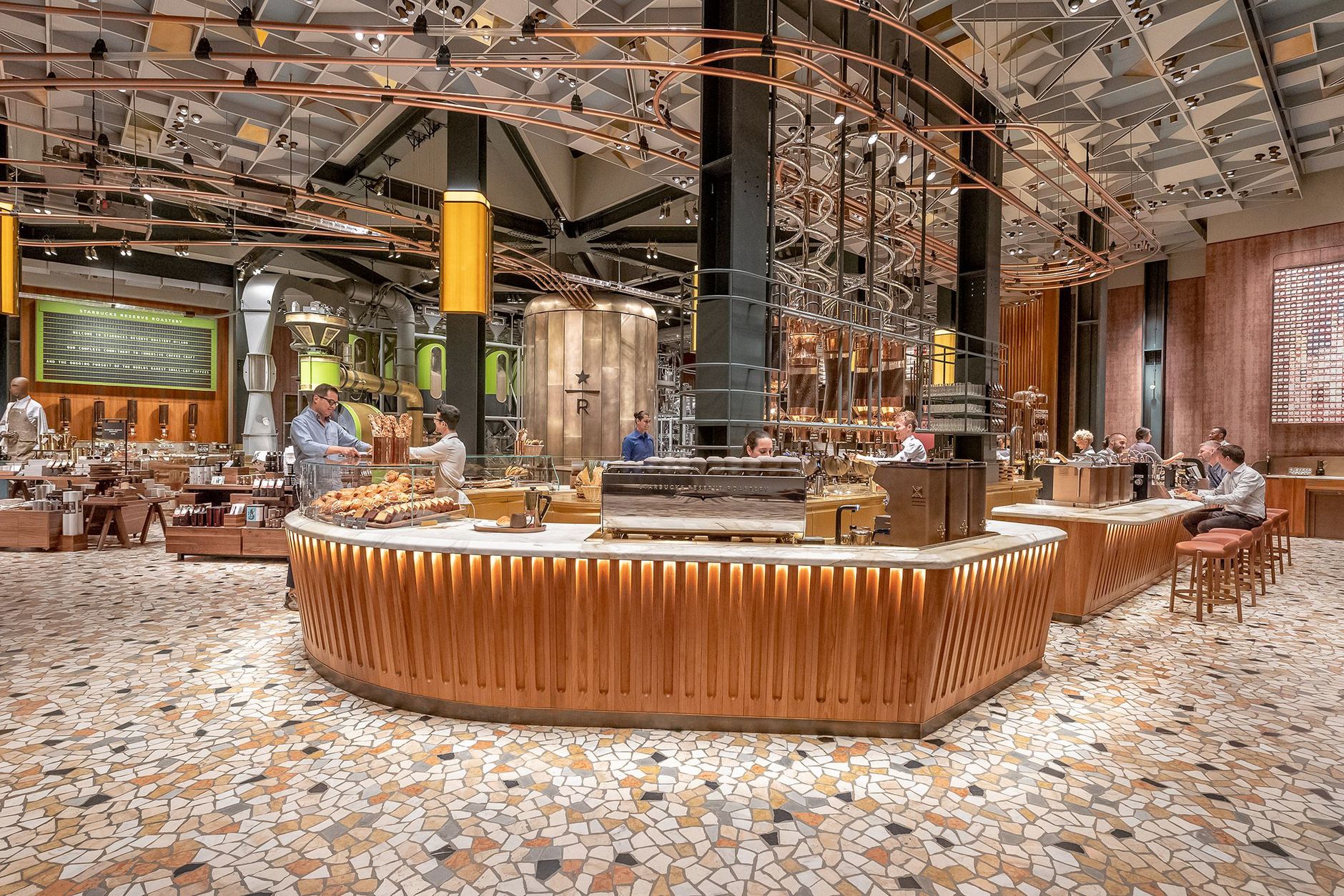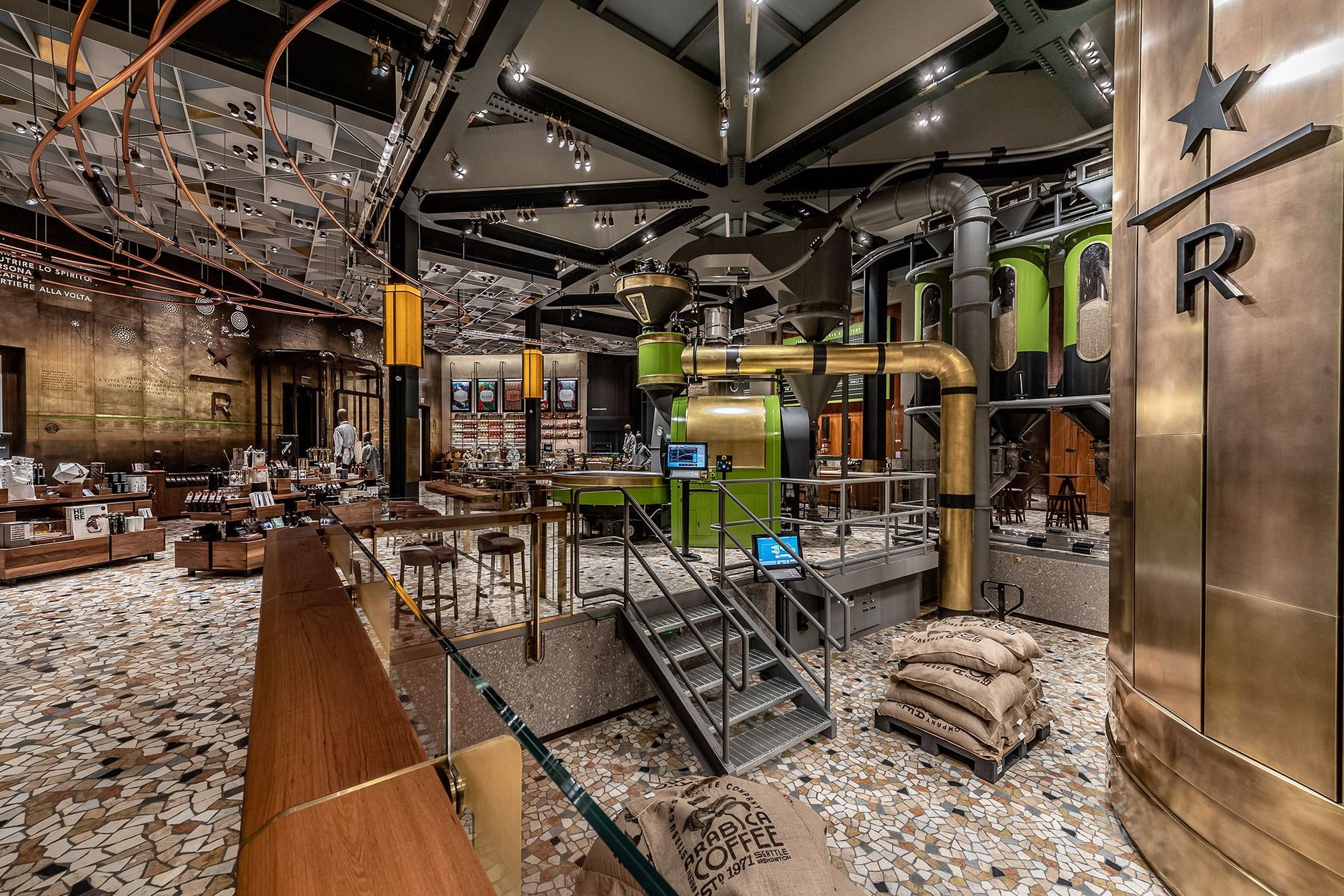 160
Suppliers and subcontractors
200
Workers in peak period
600
Activity listed in work programme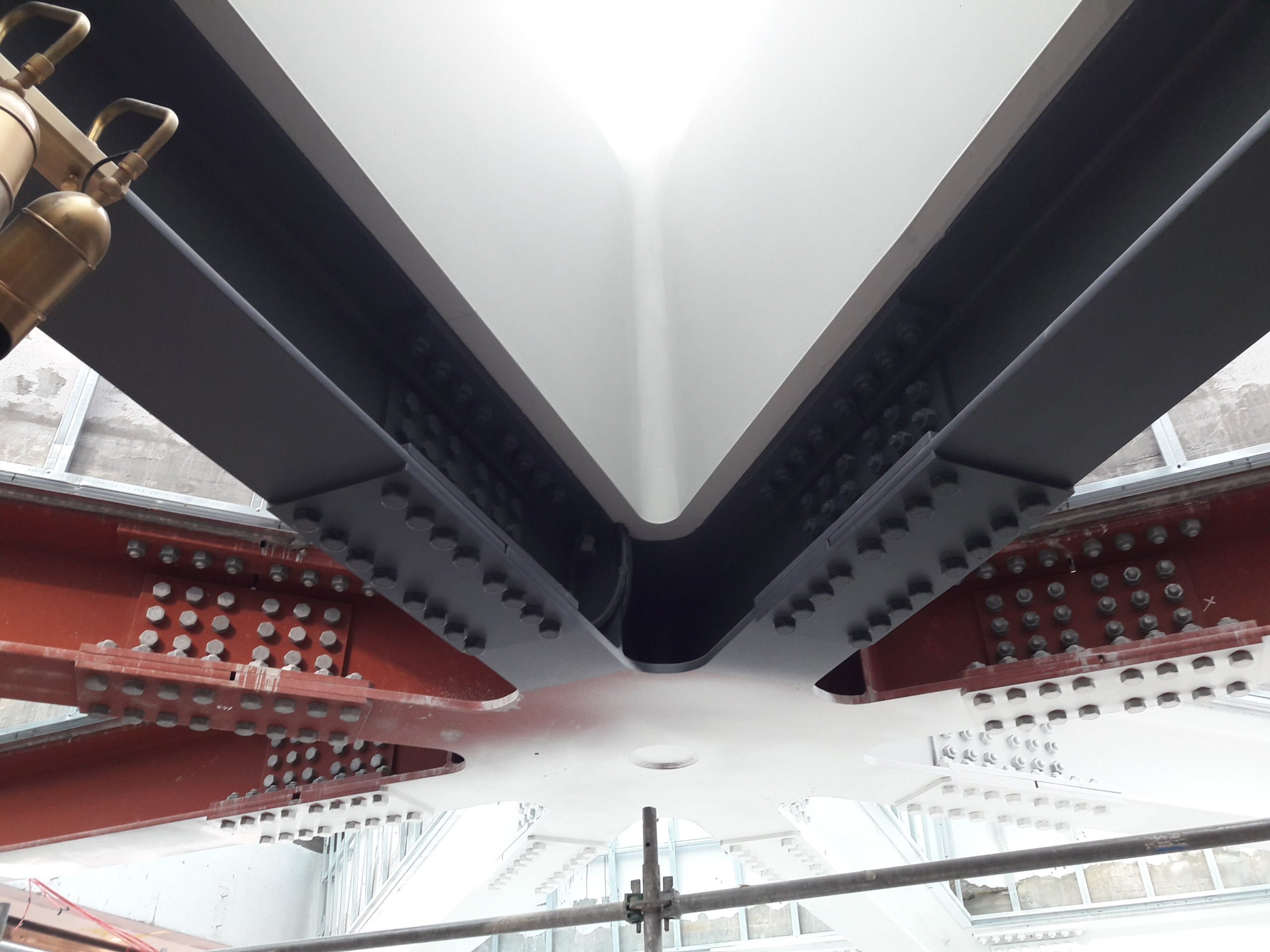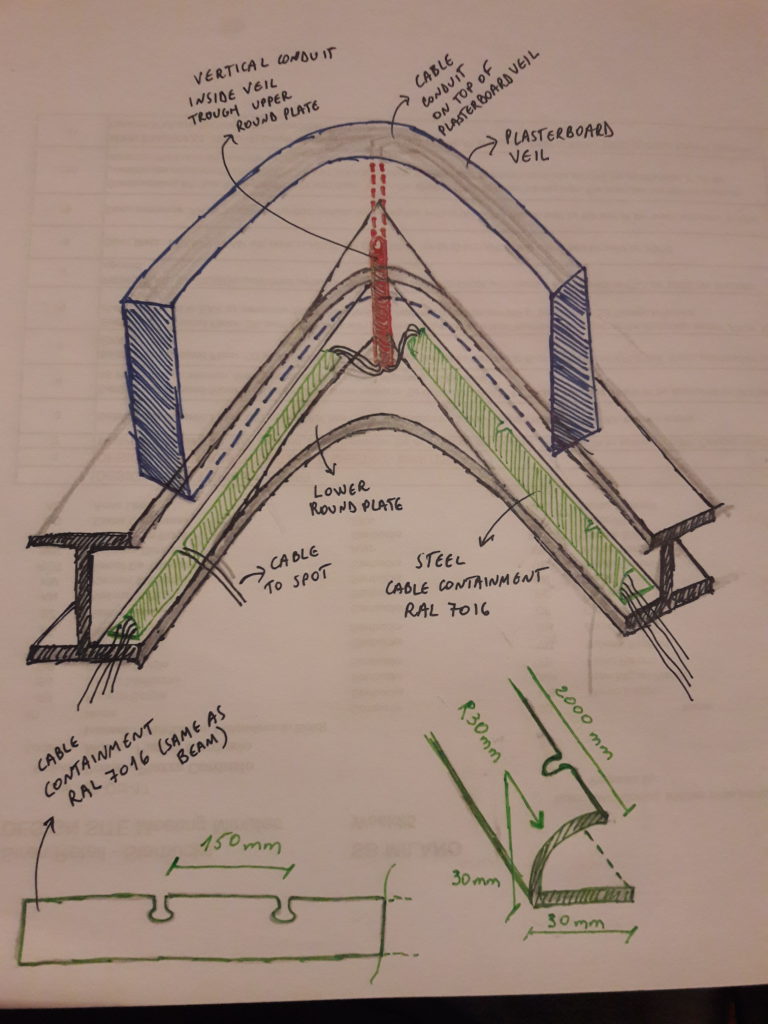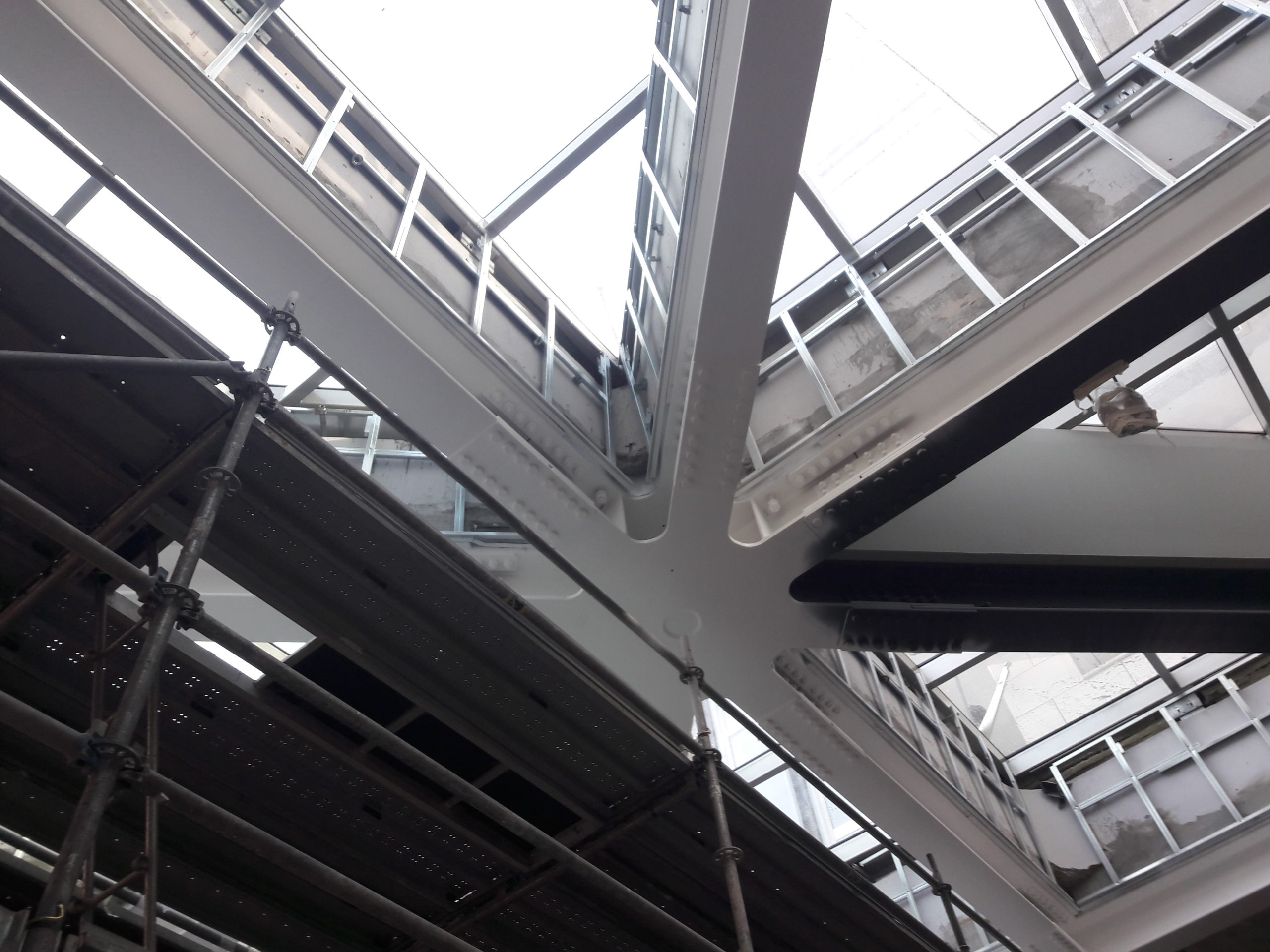 Watch the timelapse video about Starbucks Reserve Roastery Milano (video courtesy of Starbucks)